Have you seen
this blog
on my blog role?!
If you haven't taken the time to look at it...go do so NOW. You'll die!! I'm slightly obsessed with not only the blog, but now even more so, with the clothes that have come to life!
When I was at The University of Alabama I met an awesome guy named Brent through a mutual friend and then magically we ended up taking History of Costume together! He is madly talented, and I had a feeling he would go the distance in fashion.
Well...looks like he's going far beyond even my expectations! He has teamed up with the amazingly talented Mary Katherine Moody to create a brand new line called "Aman Stovall"...gorgeous name, right?!
I remember seeing Mary Katherine's collection during one of the schools fashion shows and thinking, "Gosh, I want every piece of hers!" She has the most beautiful, feminine and well-tailored designs, and the two of them as a team is just beyond brilliant!
I was reading their blog this morning and stumbled across the "Christmas Gala" post and almost had a heart attack! I texted Brent immediately and asked him if I could share the beauty with all of my lovely readers...he was so sweet as always and said yes :)
So without further adieu...please welcome the FIRST TWO dresses (a sneak peek!) of the Aman Stovall Fall 2011 Collection...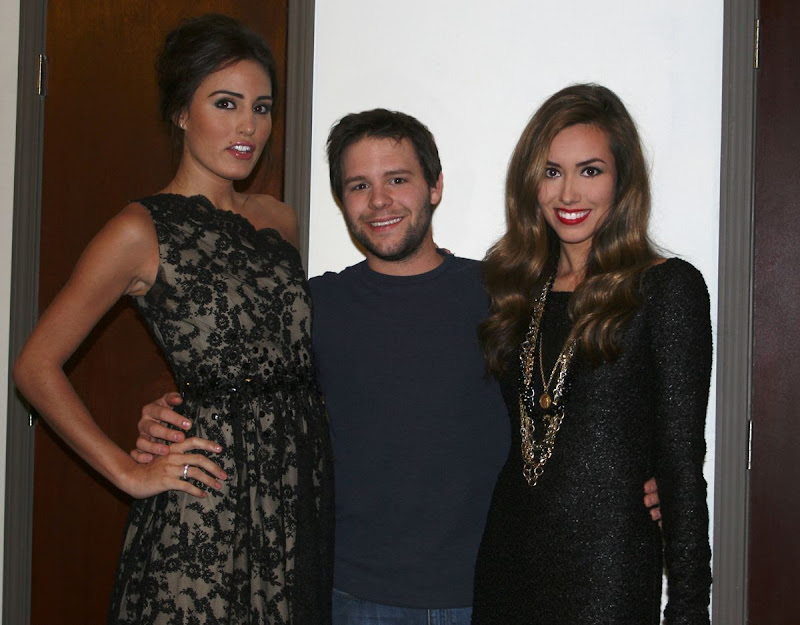 Holy holy moly...
I mean seriously?! DYING!
And of course...LOVE the accessories!
I keep bugging Brent asking when I can buy it?! The second it hits the stores...these clothes will be in my closet!
And how gorgeous are these girls?! Simply stunning...
I love how elegant, femine and substantial the clothes are...these are such timepieces and would never go out of style...my favorite kind of purchases!
I literally cannot WAIT until the whole line is out! I will keep you updated as soon as I have more pictures. Until then...you can join the countdown with me until Fall 2011 when we can buy them! :)
Go check out amanstovall.blogspot.com for the full article (and larger pictures!) on it and to learn more about the brand as a whole!